Hi. I'm 37 weeks pregnant. Can you believe it? Because I certainly cannot. I am a completely different human than I was when I was 17 weeks pregnant, let alone, before I found out I'd become someone's mother. God has truly shown his grace to me and this journey of pregnancy has been completely transformative. I simultaneously do not and do recommend it to any and everyone who has the capability. It is the toughest and greatest thing I've ever done.
We are 19 days from my due date and because I simply cannot answer the questions, "omg how much longer?" and "how ya feeling?!" anymore– I thought I'd update you via blog.
How far along?
I am deep in the third trimester. 37 weeks and 2 days. For those of you who just found out you are pregnant or read that number and think "ugh, I'm never going to get there," I promise, it flies by.
Name?
Gunner Xavier Cozad
Gunner for a million reasons. First, my undying allegiance to the only sports team I can honestly call myself a true fan of: The Arsenal Gunners. Second, it means "Warrior" and points me to Psalm 127:3-5. Third, it's a badass name. It's a "get-a-call-back-for-an-interview" name. It's different enough to stand out but easy to spell and pronounce. It's perfect.
Xavier  is a name that Derek and I both love and was almost Derek's name.
Fruit?
Gunny is the size of a honeydew melon, aka, the one fruit everyone avoids in a fruit salad. Bummer.
How many months?
Over 9 months. Aka… time's up!
Are you showing?
Idk, you tell me.
Movement?
Gunner moves a lot. And, to you reading this who has never been pregnant, there are no words that I can say to you to accurately describe the feeling of your child moving inside of you. It is an intrusive type of magic. It's the most important feeling I've ever had and the most annoying. It makes me sick with love and sick to my stomach. It's everything.
Weight gain?
Last doctor's appointment I weighed in at 142lbs. I started my pregnancy at 111lbs. Doc recommended I gain 25-30lbs this pregnancy so I'd say we've done all right for ourselves.
Cravings?
Nothing I haven't always craved for the entirety of my life:
Skyline chili dogs

Pop Tarts

Cereal

Penn Station french fries
Maternity clothes?
While these are great in theory, now that Gunner has dropped, I am exclusively wearing dresses. I can't stand having something on my stomach so pants or anything with that annoying maternity band are just out of the question. I rotate the same 4-5 dresses pretty much everyday. I've also begun wearing Derek's clothes… like… out of the house. Straight rudder.
Stretch marks?
No new stretch marks, if that's what you're asking. Just the same suspects that have always lived on my thighs and butt. I've "greased up" my belly since I found out I was pregnant to avoid this. I'm praying no new friends decide to pop up.
Belly button: in or out?
All. The. Way. Out.
The mood this week?
I've been practicing being super tired this week. Lol. Honestly. I am feeling like first-trimester-fatigue over here but still tapping into my nesting-nature so that I can pretend I'm prepared for sleepless nights with the baby.
Sleeping?
Sometimes it happens, most of the time it doesn't. Derek says I've taken up snoring. I'm weaning myself off of my pregnancy pillow.
Symptoms?
My face has started to puff up/out a little. I have braxton hicks all the time. Basically, I just grunt a lot while doing basic things.
What's left to do?
Properly install and check car seats

Deep clean the apartment

Pedicure
Good purchases?
Honestly, Derek and I haven't purchased much for the baby. Between the three baby showers I was thrown, his diaper party, our loving families and our friends with children, Gunner has far more than he could ever want or need. Some of the things I'm most excited about include:
Our amazing jogging stroller with car seat and carrier

ALL of the amazing clothes Gunny has been gifted, including HOMAGE onesies, AirJordan hats and mits, NIKE onesies, Converse shoes, and all of the Baby Gap you can handle

The roomba we were gifted (We named him Yasiel Puig)

Gunner's bassinet, pack and play, crib, crib mattress and rock and play

All of the books, binkies, blankets and toys that everyone (even people I've never met in my life) gave to us for our son
Who will be with you during labor?
Derek and our mothers. And my amazing doctor. (Grandpas will be there too, just not in the room.)
Scared about labor?
I am terrified of labor. Like, truly just frozen in fear. I don't think people understand how scared I am. Do you know how many women die in childbirth? How many hundreds of millions of women have PASSED AWAY while birthing their child? That's all I can think about for some reason.
"Oh, you're gonna do something that could legit kill you."
Selfish? Maybe. But it's on a loop in my head. Here's why I'm hopeful, though:
My doctor is amazing. I go to Columbus OBGYN and have been seeing my doctor since before I got pregnant. She listens to my concerns, she's so smart, she answers my questions and she knows Derek and I personally. I really trust her to take good care of me.
I'm delivering at Dublin Methodist. We toured it and it was glorious and I hear nothing but amazing things! I feel like nothing bad ever happens at that super clean, gorgeous place so, I'm optimistic.

God's got me.
Breastfeeding?
I tell everyone who asks (and there are a lot of you random strangers that ask) that I fully intend on breastfeeding. However, I am aware that there are a million things outside of my control that could keep Gunny from breastfeeding successfully. For now, I have my pump, I have a zillion bottles, I have the encouragement of an Army of Breastfeeding Mommas and I plan on giving that baby the boob. Let you know how it goes. There is Similac in the cupboard on standby.
Natural or medicated birth?
I don't have a birth plan. I'm fully intend on receiving an epidural. I'm one of those weirdos that blindly trusts modern medicine and science and is going to let the experts do their thing when this baby is born. No shade if you are anti-epidurals and stuff. To each their own!
Most looking forward to after pregnancy?
Besides seeing Gunner's face and watching Derek be a father– it's sleeping on my stomach. I have always been a stomach-sleeper. I cannot wait to go back to that.
Working Mom or Stay at Home Mom?
First of all, let us acknowledge that both moms listed here are "working" moms, but I understand the question. I will be keeping my job and going back to work after a delicious 12 week maternity leave. I cannot tell you how wonderful my company and my bosses have been to me during this entire pregnancy. I've been given the flexibility to work from home regularly which will continue after the baby is born. I'll be able to pump at work when I do have to go in and I'm not expending any PTO during my paid-maternity leave. When I tell you God is good, y'all.
Do you want more children?
Right now? No. Ha. I'm so glad I got pregnant and get to make my parents grandparents and my fiance a father and my brother an uncle. I'm so blessed to know what it feels like to watch your child move inside of you and feel them snuggle up under your skin. It's all been truly mind blowing and amazing, but I have zero desire to ever do it again.
THAT BEING SAID: I find myself yearning for a little girl. Matching clothes. Wrapping Derek around her finger. Beautiful, long curly hair. Never say never, right?
Is your family excited?
Uhh… hell yes. Gunner is the first grandchild on both sides of his family, and the first boy on my father's side of the family in over 30 years. Excited is an understatement.
Weirdest thing you've googled?
Ha. I love this question. I've googled some crazy shit since becoming pregnant. Most has been poop related. "Will I poop the bed during labor?" "Is baby poop really yellow?" "Is the baby pooping inside of my belly?" etc. Also, during the second trimester, before I could REALLY feel the baby move, I was constantly googling like "how do I know I"m still pregnant." lol. The paranoia was so real.
Complications during your pregnancy?
This has truly (probably) been the most amazing pregnancy in the history of pregnancies. Praise and glory to God. I didn't even have morning sickness in the first trimester. The only "scare" we had was around 30 weeks when we found out that Gunner was measuring small and the doc raised some concerns (potentially) about the umbilical chord and placenta. We ended up getting it checked out and it turned out that Gunny is just a little fella and everything was 100% fine. I'm praying this doesn't mean I have a terrible labor.
How has pregnancy changed your relationship with Derek?
I think the biggest change has been just a wild shift in our perspective on life, in general, and what's truly important and what isn't important. We're also just constantly planning for the future and have put adulting into overdrive. I think we've both learned the art of sacrificial love during this season and that getting pregnant has brought us closer together.  (But I don't recommend getting pregnant as a means to get closer to your partner, if that makes sense.) I'm so excited to become a parent with him and to give him a son. I feel so blessed.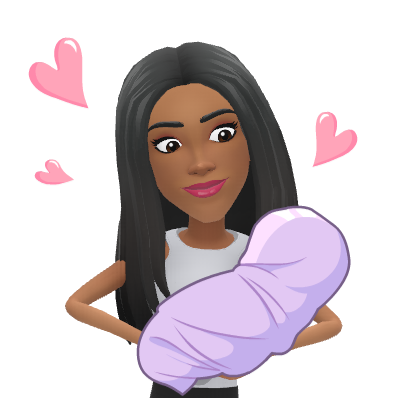 xo Gunner's Mama