Feeling: Healthy?!

I have always been the chick that can eat McDonald's for breakfast, Wendy's for lunch, and drink my dinner and still be under 120lbs. No matter what. No cardio, no lifting, no semi-fast walking, no nothing. My mom has always told me, "just wait until you turn thirty" or "wait until you have kids." (Implying that my Baconator diet would eventually fail me.) She was right.
I am not going to sit here and tell you guys that I think I'm fat, or that my weight has ever been anything I struggled with. (In fact my coworker told me that I need a "diet" like he needs a new butthole. lol) But, when you walk inside of your own body everyday for 25 years, you notice the subtle differences. Like when your thighs are rubbing together all of a sudden. Or your face is looking rounder/fuller in photos. Or those high-waisted jeans you love give you a little bit of a… dare I say… muffin top!
So, naturally, I turned to the healthiest person I know, Derek.
I've listened to him tell me about the Ketogenic diet for months, now. I've even read blogs about it and published medical studies. It was always kind of "the thing Derek did." But I decided to make it the thing Kelsea does, too.
(This isn't the first time I've "decided to turn my life around." It usually last 12 seconds.)
That being said, I have been chilling WAY out on the carbs and intermittent fasting from time to time (not eating until noon, and not eating after 6pm). I've also been occasionally starting my day with some yoga! (Fede… be proud!) I've only been at this for a week, but I'm already down a handful of pounds, and, more importantly, just feeling better overall. My clothes are fitting the way they did when I bought them. My thighs aren't rubbing together anymore. (lol) I don't wake up completely unable to function until I've had coffee, (<– accomplishment of the century if you ask me.)

So what's made this lifestyle change different than the others?
Well– I have Derek, which has made every avenue of my life different/better/healthier/more exciting. But I've also just adopted the mindset that I'm going to take this one meal at a time. It's hard because my brain, for 25 years, has been wired to, "Oh man, I'm hungry. Where will I stop to get food?"" Now, i'm trying to re-train it to sing a totally different song. It's a process and it's not always easy and I'm not always on cloud 9. But I'm digging it right now.
Listening To: Brittnee
You know how as soon as I was like "I gotta get healthy" I turned to Derek? Cause he's an expert? Cause it was the smart thing to do? When I need to refocus my long-term goals, my blogging goals, my "omg-I'm-losing-who-I-am" stuff, WHATEVER — Brittnee is my go-to. She's the ultimate hypebeast. She sings my praises in the softest, most sincere key. She subtley nudges me in the directions I need to go. (Uhh… time to be a homeowner, I guess?) And she's just slaying life. I want to be her when I grow up, for real.
Watching: Bachelor In Paradise
For the record, no longer a Dean fan. ALSO: when the heck are we getting a new Bachelor?!
Celebrating: FALL 
Not gonna tell you that I love Fall. Cause I don't. Mostly because it lasts for 12 seconds and then it's winter. (Hashtag, life in Ohio.) But I do love right now. Late summer. Crisp mornings, slightly shorter (but not too short) days, the start of The English Premier League (GO GUNNERS), open windows, fires, light jackets and dark lipstick. Mmmm… I love ya ALMOST fall!
Thinking About: What I'd Spend $758 Million On…
I posed this question to my Facebook Family.
Your answers ranged from a personal chef to a lifetime supply of beef jerky. Pretty much everyone wants to pay off student loans, (except Aaron who actually just wants to go back to school forever) and take care of their family. There's a lot of dog sanctuaries and country homes and world travel happening in this dream world, as well. I sat down and tried to work out what I would truly do with all of that money, and even after taking the lump sum and paying taxes (down to $360M) I still couldn't even spend 50% of it. SERIOUSLY. I bought Derek and I a mansion in Grandview, paid off the student loans of everyone reading this blog, sent 3 imaginary kids to college and private school, bought us hella cars and clothes… and I was only down to like $200M.
I think its safe to say that we can plan and dream, but we will ultimately never know what we would do with all of that money. And probably for the better. Would my laid back evenings on the couch with Derek be the same if I hadn't put in 8 hours in the office to pay for that comfy-ass leather sectional? Would weekend mornings "sleeping in" until 8a and drinking coffee on the back porch be as precious if I didn't wake up early during the week? Would I appreciate this life, this blog, these friends, this everything–if I hadn't put in some sort of work for any of them? I don't know. And I don't want to know.
Eating: PEPPERONI
We talked about the keto life that I'm easing my way into. Here's what I've been eating:
Morning: XL Dark Roast from TIm Hortons (with whipped cream! OMG Gamechanger!) When not intermittent fasting, a sausage patty and slice of cheese, also from Timmy's.
Lunch: Salad– romaine lettuce, pepperoni, cheese, ranch, LA CROIX. Went to PF Changs one day and got Hot & Sour Soup. (YUM!) Also went to The Eagle one day and got pulled pork without the bun. Also YUM!
Snack: cheese sticks + peppronis.. (i like 'em, okay?)
Dinner: Salmon + Broccoli, Pork Chops and Salad, one day I just had a decaf cold brew for dinner. (<– that actually wasn't a terrible dinner.)
Looking For: Clothes For Our NOLA Trip!
Derek and I booked a trip to NOLA in November! To say I'm excited is an understatement. But, now, the never ending question that I have in every facet of life: WHAT DO I WEAR?!
Supporting: Non Racists?
Hahhaa… cuz… duh!
Wearing: Humility
— Kelsea Wiggins (@kelseagunner) August 24, 2017
I had the coolest thing happen the other day. A totally random chick sent me a DM on Instagram. It was a photo of her and her daughter. She proceeded to tell me that she had randomly stumbled onto my Instagram, and subsequently, my blog.  [enter nervous Kelsea]
She goes on to say that she had been nervous about getting box braids for her daughter  who is the only minority in her middle school because she didn't want her to get teased or labeled as "too ethnic." [been there, girl.]
BUT– after seeing my IG and reading my blog, she pulled the trigger. [WHAT?! Holy cow!]
So naturally, I'm flipping out. "Omg. What?! I'm so glad you went ahead with it. She's gorgeous" blah blah blah.
She goes on to say that her daughter asks her to see pictures of "that beautiful girl that has skin like mine."
OH. MY. GOD.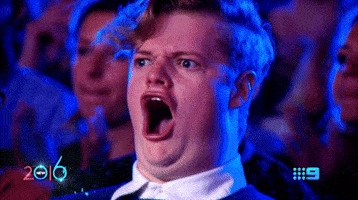 Guys.
If you knew how hard I used to fold my little third grade hands together in my bedroom and how tightly I'd shut my eyelids and how FERVENTLY I would pray to God to just please make white. Make my hair do the stuff my classmate's hair does. Make people stop asking me why my knees are always ashy and why my nose is shaped like that and why my lips are so big. Make my life less weird. Make me less noticeable. Make me not different.
GOD! PLEASE!
It took me almost 24 years to get to a place where I am cool with who Kelsea is, inside, outside, and everywhere in between.
24 years!!
I don't want anyone in the world to have to wait that long to love themselves. And if my selfies and my stupid blog have helped a little girl get closer to that place, then HALLELUJAH!
God uses all of us. Where we are. With what little we have.
Drinking: La Croix + Coffee
Duh!
In Need Of: Prayers
What seem our worst prayers may really be, in God's eyes, our best. Those, I mean, which are least supported by devotional feeling. For these may come from a deeper level than feeling. God sometimes seems to speak to us most intimately when he catches us, as it were, off our guard.

C. S. Lewis
That's all I've got:

Kels.